Restaurants, cafés & more
The ground floor area of Promenade Gardens offers 3,000 sqm of top quality retail space with entrances from both Váci út and Révész utca. The foot traffic generated by Budapest's main office corridor, as well as over 3,000 office employees working within the building makes the location ideal for setting up prosperous retail units.
The spaceplan below shows a suggested division of ground floor units that can be reconsidered in light of specific tenant requests.
---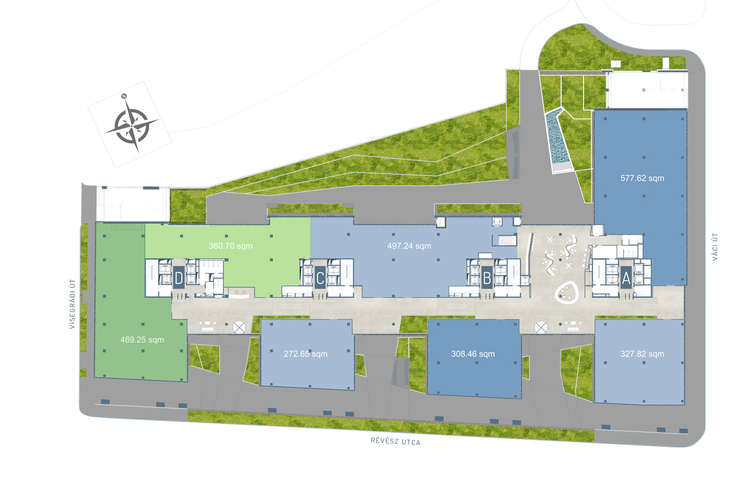 Interested in setting up your grocery store, café, restaurant, pharmacy or carwash?
Do you have a unique retail idea for the building?
Feel free to contact us: info@horizondevelopment.hu or +36 1 473 1209.